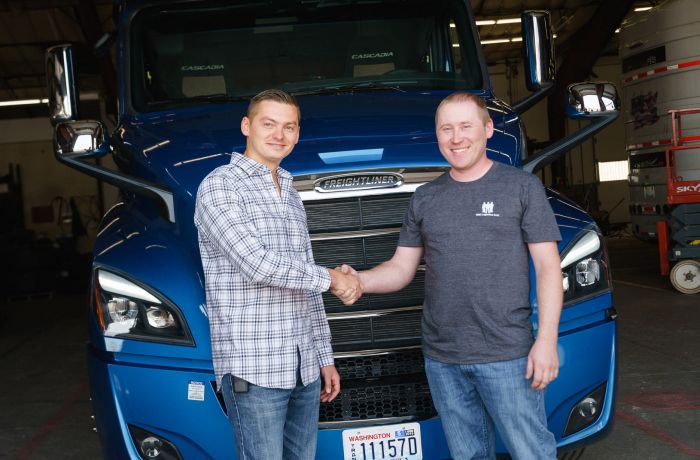 BECOME A COMPANY DRIVER WITH TDR LOGISTICS!
This is a family-run company and you also become part of our family when you work with us. We aren't like the big companies in transportation. We know you by name, not by the number of your truck. Our mission is to do all we can to help our drivers succeed. Come drive for us and you'll stay for the long haul!
" I like the flexible time off, being able to bring my wife and son and potential pet, along with friendly and helpful dispatch."
"Working for TDR I was able to become an owner operator!"
"I love the ability to choose my home time, love the way the dispatch finds loads for us, the mechanical approach to all of the truck. And safety department being on top of things. Doesn't matter what time of the day, night or day- they're always there for us. "
"Great dispatch team, they make me feel like I am part of the team! Alex is always there for you. I am proud being a part of this team, also love the new equipment!"
"I like it that I can constantly be at home, with my family and be able to have all of my bills paid for! When I'm out on the road, there are loads always waiting for me! The dispatchers are amazing! And I love how the office staff treats me very well, and always have my checks on time!"
"I've worked here for 9 years, and I love this company. Very flexible schedule and good pay. There is always work here, and dispatch team is outstanding. I would recommend this company to anyone"
"Home time policy is wonderful!"
"These guys know what they're doing, as an owner–operator its nice to have someone that understands you and treats you like a person,not as a number"
"I've worked here for 10 years, and only good things happen here! Very grateful for the work that they provide"
"I like the yard help that I got last trip, the help asked if I wanted the tractor fueled and of course I said yes I requested the tractor to be washed also, which was great!
99% No Touch Freight
Drop & Hook Locations

NEWER EQUIPMENT
(2020-2021)
Dedicated Dispatch
Express ORIENTATION
ELOGS
APU/WABASTO
Home time
at your choice
2020-2021 (Volvo / Freightliner)
2500 – 3500 miles a week
$100 Layover a Day
$25 For every extra stop
+$.10 Canada miles
+$50 Canada entry bonus
No Violation DOT inspection bonus of $100
Flexible home time
Bonus miles system
Paid Orientation & Safety Meetings
Receive 

$2,000

 for each qualified driver you refer to us!
Do 12k miles or more and receive a $250 bonus 
Do 13k miles or more and receive a $350 bonus 
Performance bonus (paid quarterly)
+$.01 bonus for all miles driven over 10K+ miles.
Example
11k + 1CPM, 12k + 2CPM, 13k + 3CPM, 14k + 4CPM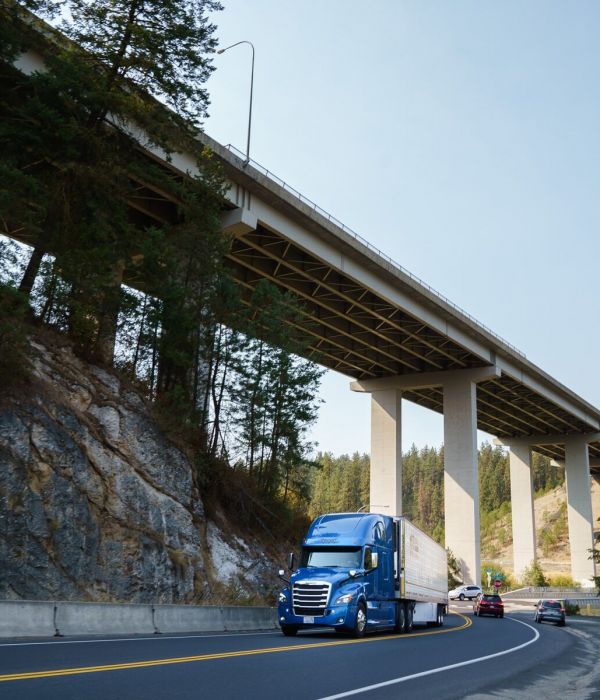 7-9 days out / 2-3 days home
12-15 days out / 2-3 days home every other weekend
7-9 days out / 7-9 days home
Or mix & match your own schedule out of these three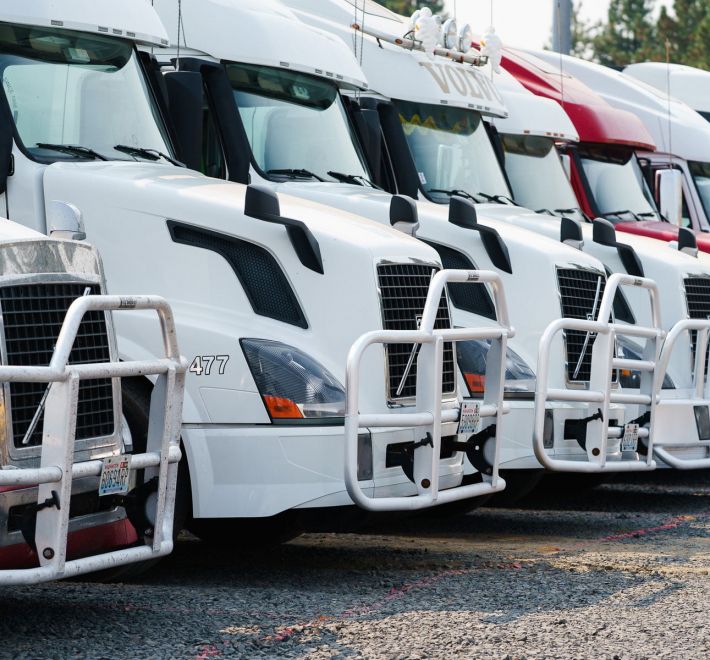 Local (150) mile radius from the city
Regional (0-500) mile radius ( may include some overnight trips)
Local & Regional (100-500) mile radius
Home every night or every other night. (based on the schedule or loads)
* This position is not always guaranteed to be available.
Proven work experience as a truck driver
Hands-on experience with electronic equipment and and software (GPS, ELD, AVL units, CB etc)
Ability to drive long hours and travel regularly
Ability to do 600+ miles a day
Adaptability and foresight to handle unexpected situations (traffic, weather conditions etc.)
Willing to submit to background/drug checks and provide employment recommendations
Prefer at least 12-24 months' driving experience.