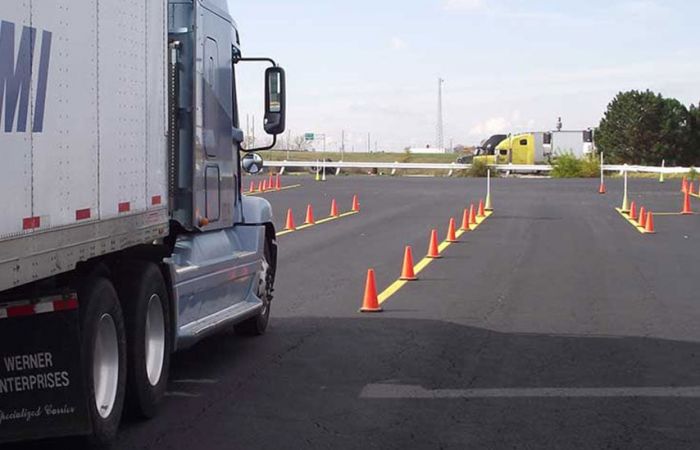 Professional driver education
We will refer you to an appropriate truck driving school in Spokane area. The school will train you with all the necessary skills to prepare you to move forward with a long and rewarding career in truck driving.
Enroll at an area driving school which will teach you and train you with all the necessary skills to prepare you for your Class A Commercial Driver's License exam.
Most trainees earn their CDL-A License in just 3 weeks.
Scholarship/Grant
programs
Available student
housing
Tuition reimbursement
options
Loaner vehicle available for transportation to and from the driving school
What happens after the driving school ends?
This is where the real fun starts – behind the wheel training (BTW) with a professional truck driving mentor,At TDR we Hire to Retire. This means we are a career destination for drivers, not just another job. We give you the training and support you need to get started, the miles to keep you going and family atmosphere that will make you want to spend your whole career here, start to finish.
What would my path look like? TDR will put you on the fast-track to your new consistent career. We'll help train for your CDL-A, place you with a Professional Truck Driving Mentor, get you on your first solo dispatch and beyond.
We are there to support you all the way through
Graduation
Graduate from CDL School and Qualify for your CDL.
Mentor Training Spend
200-300 Hours with a Truck Driving Mentor while earning training pay.
Assignment/ Solo Dispatch
Get assigned to your very own tractor. Your first solo dispatch is a testament of your career development.
Career Advancement
You've proven yourself. It's time to move up in the ranks with increased annually performance pay.
Are you interested in a Truck Driving Career?
Fill out the form and we will get back to you as soon as possible
" I like the flexible time off, being able to bring my wife and son and potential pet, along with friendly and helpful dispatch."
"Working for TDR I was able to become an owner operator!"
"I love the ability to choose my home time, love the way the dispatch finds loads for us, the mechanical approach to all of the truck. And safety department being on top of things. Doesn't matter what time of the day, night or day- they're always there for us. "
"I've been with TDR Logistics since the very beginning. I know them as, kind and trustworthy people. I've worked with many other companies before, and most of them had problems with pay, here I get my check on time! They also provide great shop service with affordable rates. What satisfies me the most, is the location. Where everything is in one place and I dont have to drive around a lot"
"Great dispatch team, they make me feel like I am part of the team! Alex is always there for you. I am proud being a part of this team, also love the new equipment!"
"I like it that I can constantly be at home, with my family and be able to have all of my bills paid for! When I'm out on the road, there are loads always waiting for me! The dispatchers are amazing! And I love how the office staff treats me very well, and always have my checks on time!"
"The trucks are always moving! They always have work here, and I am very satisfied with this job"
"I've worked here for 9 years, and I love this company. Very flexible schedule and good pay. There is always work here, and dispatch team is outstanding. I would recommend this company to anyone"
"Home time policy is wonderful!"
"These guys know what they're doing, as an owner–operator its nice to have someone that understands you and treats you like a person,not as a number"
"I've worked here for 10 years, and only good things happen here! Very grateful for the work that they provide"
"I like the yard help that I got last trip, the help asked if I wanted the tractor fueled and of course I said yes I requested the tractor to be washed also, which was great!